Transforming your organization from the inside out
Employee Engagement Solutions
Leadership development
Team Development
Inspiring your human capital for improved leadership, teamwork and overall productivity
Constantly OVERWHELMED by too many responsibilities
Pulled into too many different directions?
Frustrated that you can't quite seem to get ahead even though you believe you know better and/or have good ideas
Engaged in reactive tasks, rather than active tasks to?
Dealing with low productivity within your department/company?
Frustrated with delegating, about not having the right team around you?
Improve Employee Engagement, Leadership and Performance through our unique Energy Leadership coaching approach. This powerful and proven process, developed by iPEC -the leader within the coaching industry- will help your executives and employees engage more fully in your organization. Discover where your staff is currently blocked, help them realize where they want to be and recognize how to breakthrough any obstacles in the way of their success.
Re-focus your attention, beliefs, and perceptions so that they support your success as opposed to inhibiting it. Reduce or eliminate the related impact
Tap into the Energy of Success which not only enables amazing accomplishments, but also creates an Automatic Abundance Attractor that constantly brings success to your doorstep without any effort on your part
Shift from focusing on problems and fighting fires, to proactively creating solutions AND having your team do so too
Increase job/work satisfaction not only for yourself, but also for all the people who you work with
Whether you are an Entrepreneur or Corporate Executive.
Are you envisioning of making a difference in your organization, finding your leadership style that not only motivates an fulfills yourself, but also those around you?
I use a unique approach called Energy Leadership which helps to discover the default tendencies, beliefs and perceptions that you have adopted over the years.  This helps you become conscious of how these default tendencies have guided your decisions and actions and driven your business/corporate success (or lack there off).
Using the Energy Leadership Development System, you will be able to re-create your  ideal image of yourself, your career and business. Then follow the 8 building blocks while you see your business and career reemerge as an energetic, successful and immensely satisfying way to work.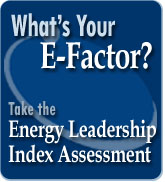 Choose from one of the coaching packages below, or contact me at coaching@arelicoaching.com
Business Elite Coaching Package:

Motivate yourself and your team
Increase sales
Improve communication
Create Success

Energy Leadership Coaching Package:

Assess your level of Energy
Learn the 7 levels of Leadership
Identify Strength & Gaps
More production, less effort & more fulfillment

Law of Being Coaching Package:

Getting to the core of change
Happiness
Health
Wisdom & Wealth