Get more signings and callbacks:
Getting Started ● Finding Clients ● Marketing Yourself Effectively
Currently there are no LIVE webinars scheduled:
Thursday March 29, 2018
12:00 PM (Pacific Time)
P.S. YES, THERE WILL BE A REPLAY. If you can't join us live at any of the above times, we will be sending out a recording of the webinar, so you can listen to it at your convenience. But you have to be registered for the webinar to receive it! 
In this webinar, you will learn how to:
Get started and/or take your business to the next level
Where to find clients right in your backyard
How to market yourself effectively (online and offline)
I will also share ONE myth that prevents many notaries from earning what they deserve…
When I talk to business owners such as yourself, their primary challenges is finding clients.
Every business needs clients and while that should  be the primary focus for every business owner, many times it is not….
Whether you are a newcomer to this industry or a seasoned notary, without clients, there is no money coming in….
Make 2018 your best year ever and join us on the webinar!
Should you be unable to attend the Live Webcast, you will be able to watch the recording.
But you MUST be registered in order to do so.
Click here to Register for the Webinar
 Also, when you register, please complete the questionnaire, so that I can sever you better and address your specific  needs
Here is what some other Notaries just like you, wrote about previous webinars:
Thank you for this webinar very informative
Thanks it was really informative I have to leave for an assignment.
Thank you for your wealth of knowledge.
excellent training….
I am in Highland, Indiana and would like to thank you for this webinar!
Thank You Hartmut this was very insightful
Very informative, we appreciate all the information.
Hartmut this was an excellent webinar. Thank you very much
I have to leave for an appointment. Thank you for the information. Thank you!
Thank you so much, Hartmut! I love working with you and it was a great webinar!
Thank you, you rock!
I have LOVED this webinar!! Please be sure to notify me of all future webinars!! Thank you so much :-))
thank you. I enjoyed this webinar it was my first 🙂
Thank you very much! Keep the webinars coming. Learn alot
Thank You Hartmut!
 Thank you so much! Looking forward to working with your company in the future.
Thank you so much for your time! We enjoyed it. We look for ward to working with you again.
Thank You. Good information.
Thank you very informative. Look forward to the next webinar and to work with you in the future!
Thank you again, looking forward to taking your other webinars. Mobile Notary in San Diego.
Thank you for offering this free webinar!
 Click here to Register for the Webinar
 —————————————————————————————————————-
Starting out and you don't have a Dual Tray Printer?
Use this software to separate legal and letter size pages: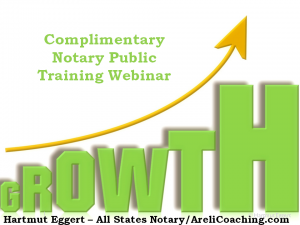 (If there are no upcoming webinars listed here, access the recording of our last webinar below)
Useful Business tools & resources:
All States Notary, Inc. (AllStatesNotary.com) – Link to our Notary website (with online Notary Directory registration)
Notary2Pro.com – Set yourself apart from other Notaries as a Loan Document Specialist
NotarizeThis.info – Notary Directory
NotaryRotary.com – Get listed, get found, get paid (Online Notary Public Database)
Yext.com – Streamline your online marketing/advertising